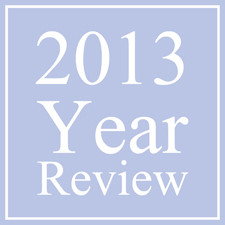 I'm not going to share my stats or talk about my events for the past year, other than to say I swam, biked and ran more this year than last, but less than I plan on in 2014.
I made it through the year without a major injury...and really without a minor injury, or maybe I did have an injury, but it was so minor I don't remember it.
My immediate family members are all healthy.
I'm grateful he is the big breadwinner so I can be the little breadwinner, though I'd happily be the big breadwinner if I could get paid big bucks to do what I like doing.
I became a USA Triathlon Coach early in the year and was given the opportunity to coach a few athletes in their pursuit of the finish line.
I got to spend time teaching a lot of different age children in the local schools. On some days I was grateful to have a lot of fun teaching ....and on other days I was grateful that I didn't have to spend the entire school year trying to get some kids to want to learn.
During 2013 there was
food in my fridge and dirty dishes in my sink.
My heater and air conditioner have worked when I needed it to this year.
My pets have been healthy.
My friends helped me and supported me and encouraged me and kicked my butt when I needed it this year.
I am so grateful for all my friends.
I am so grateful for all my triathlete friends.
I am so grateful for all my Jazzercise friends.
I am so grateful for all my school teacher friends.
I am so grateful for all my cycling friends.
I so grateful for my best friend, Robert.
I got to ride my bike - a LOT!!
My son got a bike this year and started riding with me.
I rode my bike up GMR (aka Glendora Mountain Road).
I rode my bike to Oceanside.
This year I really started to enjoy swimming. I now look forward to swimming - in a pool or a lake or an ocean. I like water.
I got invited to the USAT Duathlon Nationals and the USAT Olympic Distance Nationals.
Thanks for the invites, but sticking close to home.
I enjoyed spending time with my mom this year. She was diagnosed with MDS (

Myelodysplastic Syndrome) during the summer.
2013 is the year I learned that everyday could be my last day, so everyday was a day to enjoy.
Enjoy the rest of your 2013.
I'll be enjoying mine with family and friends...and with a swim, and a bike and a run, a maybe a movie, and working in my garden, a good book and laugh or two.
I want 2014 to be a lot like 2013, but more!