I didn't go on the Triathlon Connection Riverside bike ride tonight. The ride leaves from my house and a lot of people came to ride.
I was worried I would start crying and crash my bike.
I thought it would be safer if I worked in my garden.
I can cry and garden at the same time.
For a while I have been running/walking/biking using Charity Miles.
For a while I was donating my ride/run/walk to Wounded Warrior Project, which is an awesome organization.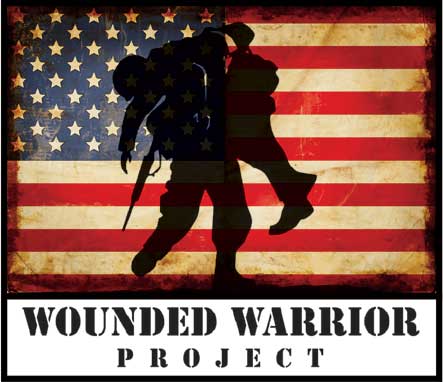 I picked them because I didn't have anything in my life that was personal that I wanted to raise money for.
Feeding America? That sounds good.
RED to benefit The Global Fund? That sounds good, too.
Pencils of Promise? Love it.
The Nature Conservancy? I donated a run to them on Earth Day.
VisionSpring....see well, do well. Okay.
ASPCA. I donated a walk with Willie to them one day.
Wounded Warrior Project just always seemed like the best one to donate my run/walk/bike to...I mean, these men and women gave a lot to protect our country and I wanted to give back to them in some way, so a walk/run/bike was an easy way to throw a little money into the pot to help some wounded warriors.
I didn't realize when I started Charity Miles that I was one of the "founding" contributors. It is such as easy way to donate money to a cause. You download the app on your iphone or droid and then you just turn it on when you set out on your run/walk/bike.
Charity Miles even did a write-up about me.
I've blogged about Charity Miles before.
A couple of months ago, I changed my Charity Miles donation organization.
I changed because my mom was diagnosed with myelodysplastic syndrome, aka MDS, which is also know as preleukemia.
So I switched to run/walk/bike for the Leukemia & Lymphoma Society (fighting blood cancers).
I didn't ride my bike tonight because I wanted to cry.
And crying and bike riding don't mix.
I was crying while I was gardening because my mom has had so many blood transfusions I have lost count. She has had so many visits to the emergency room I have lost count. She has been admitted to the hospital so many times I have lost count.
Her doctor has told her that she can't have any more chemotherapy. What was suppose to help cure her has been killing her. She can't take it anymore.
She will be on hospice care.
My sister, my mom and I at Christmas last year.
Tomorrow I will swim and bike and run and it will be for Charity Mile's donation to the Leukemia & Lymphoma Society.